Description
Features

• 10-Gigabit application support
• Duplex cable is joined together in a zipcord style for easy separation
• Features a Laser-Optimized 50-µm core and 125-µm cladding
• Use with both LED and VCSEL laser light sources
• Ceramic ferrules for long-lasting reliability and precision alignment
• Used to connect patch panels and/or network devices that require 50/125 multimode cabling
• OFNR jacket complies with stringent building codes

Description

This laser-optimized multimode fiber (LOMMF) cable provides backward compatibility with existing 50/125 equipment while providing the performance headroom required to support laser light sources and 10 Gigabit applications. Optical Multimode 3 (OM3) fiber supports 2000 MHz/km EMB at 850nm, and provides 10 Gigabit transfers up to 300 meters using an 850nm VCSEL source. The Aqua colored jacket is PVC (OFNR-rated), and comes with our Lifetime warranty for a lifetime of worryfree use.
Specifications
Connector 1: SC Male
Connector 2: SC Male
Optical Multimode 3 (OM3) fiber supporting 2000 MHz.km EMB at 850 nm.
SC Connector Dimensions: 10.6mm Height x 26mm Width x 58mm Depth (with installed duplex clip)
Maximum Connector Loss: 0.30 dB
Typical Connector Loss: 0.20 dB
Typical Return Loss: -25 dB
Buffer Material: PVC
Buffer OD: 900 um
Jacket Material: PVC (OFNR riser-rated)
Jacket OD: 3.0 mm
Installation Tensile Load: 100 N (445 lbs)
Long-Term Tensile Load: 50 N (222 lbs)
Maximum Tensile Load: 100 N/cm
Installation (Loaded) Minimum Bend Radius: 5.0cm (1.97in)
Long-Term (Unloaded) Minimum Bend Radius: 3.0cm (1.2in)
Crush Resistance: 750 N/cm
Impact Resistance: 1,000 cycles
Flex Resistance: 5,000 cycles
Attenuation at 1300 nm: 1.0 dB/km
Attenuation at 850 nm: 3.5 dB/km
Operating Temperature: -20C to +80C
Weight Lbs: .14
RoHS Compliant
Warranty: Lifetime
View All
Close
Warranty Information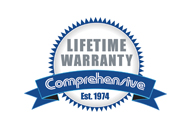 View All
Close