Description
Features

• Full compliance with USB specification Ver 2.0/1.1
• Supports 480 Mbps Full Speed and 1.5 Mbpss data transter modes
• Downstream ports with feature of automatic connecton, speed detection, over-current protection and auto recovery
• One LED indicates the hub is power-on
• Supports self and bus powered mode, hot plug & play
• Supports simultaenous operation of multiple USB 2.0 devices

Description

The Comprehensive USB 2.0 7-Port Hub is the easiest and fastest way to connect USB devices to your PC or Macintosh Computer. Seven high-speed ports allow you to connect an almost limitless number of USB devices including modems, scanners, printers, PC cameras, digital cameras, keyboards, telephones, and other high-tech appliances. The Comprehensive USB 2.0 7-Port Hub is specially designed for space-saving function and multi-connection convenience. Download and edit your digital pictures, MP3s and video streams with the easy-to-use USB 2.0 7-Port Hub. Each port handles up to 480Mbps, which are fully hot-swappable and daisy-chainable up to 127 devices. Supported under Windows and Mac, the USB 2.0 7-Port Hub enables your laptop or desktop computer to take advantage of today's high-speed USB 2.0 devices.
Specifications
Weight Lbs: 1.0
RoHS Compliant: Yes
Warranty: Lifetime
View All
Close
Warranty Information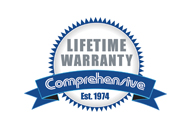 View All
Close