Description
Features

• No need to install drivers, portable, flexible, plug and play.
• Provide advanced signal processing with great precision, colors, resolutions and details.
• Support PAL, NTSC3.58, NTSC4.43, SECAM, PAL/M, PAL/N standard TV formats input.
• Support HDMI 4Kx2K@60Hz, 4Kx2K@30Hz, 1080p@60Hz or 720p@60Hz output.

Description

Comprehensive's AV/SV to HDMI 4Kx2K Scaler Converter is a universal converter for analog composite input to HDMI 4Kx2K@60Hz output. The analog to digital conversion in this module employs 10 bits maximal 297MSPS sampling, black/white level expansion, color transition improvement, dynamic range expansion, blue stretch, auto-detect and auto-convert the composite signal to HDMI output. Making video come alive, delivering the sharpest, most realistic HD visuals available.

Why choose Comprehensive?

Since 1974, Comprehensive has been the Pro A/V and IT industry standard for professional connectivity performance, reliability and value. That's why millions of Comprehensive connectivity products are in use at stadiums, in broadcast and recording studios, stages, boardrooms, classrooms, government installations and living rooms around the world. At Comprehensive, we stand for one thing above all else - exceeding our customer's expectations every time with new and innovative high value products and the same old-fashioned customer service that built our business. We know in today's busy world, you have more important things to worry about than connectivity products. That is why we strive every day to make your life, and connectivity a little easier.
Specifications
Input ports: 1xRCA (Yellow, White, Red). 1x S-Video, 1x Min-USB
Output ports: 1xHDMI
CVBS/S-VIDEO input: PAL, NTSC3.58, NTSC4.43, SECAM, PAL/M, PAL/N standard TV formats
HDMI output resolution: 4Kx2K@60Hz, 4Kx2K@30Hz, 1080p@60Hz or 720p@60Hz
Operating Temperature: 0°C~40°C/32°F~104°F
Storage Temperature: -20°C~60°C/-4°F~140°F
Elative Humidity: 20~90% RH (Non-condensing)
Power Comsumption: 3W
Dimensions: 84mm W x 28mm H x 93mm D
Weight: 1lb
Warranty: 3 Year

Package Contents:
• 1x AV/SV to HDMI 4Kx2K Scaler Converter
• 5V1A DC Power Supply Adaptor
• Operation Manual
View All
Close
Warranty Information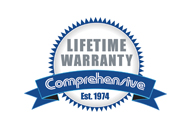 View All
Close