Description
Features

• 4-pair shielded twisted pair cable
• 24AWG stranded bare copper conductor
• Meets or exceeds Cat5e specifications
• Rated to 350Mhz to provide additional performance and bandwidth
• ver and above the basic requirements of Cat5e 100Mhz standards
• High-density polyethylene insulation, PVC jacket
• Foot-marked cable packaged in EZ pull box
• Ideal for 10Base-T(IEEE 802.3), 100Base-TX(IEEE 802.3u), 1000Base-TX, 100 Vg-AnyLAN(IEEE 802.12), Token Ring(IEEE 802.5), TP-PMD(ANSI X3T9.5), 350 Mbps CDDI, ATM 155, Voice and Multimedia
• CM/CMR rated for use in walls and conduit in ceiling
• Verified compliant with EIA/TIA standards by ETL
• CSA listed

Description

Category 5e 350MHz local area network cable. 4 shielded twisted pairs, stranded 24 awg. Our shielded cable is ideal for installation in high EMI/RFI environments. Comprehensive Cat5e 350Mhz Bulk Cable is ideal for your network installation. Whether you are wiring your home, office or entire campus, we have the solution that's right for you. Available in PVC and Plenum rated jackets, our 350Mhz cable can be installed just about anywhere. It also comes in various colors for easy identification and color-coding. Exceeding Cat5e 100Mhz standards, our Bulk Cabling has you covered! UL listing NEC,CM/FT4. Nominal O.D. is 0.24 inches. Meets all requirements as set forth in the Telecommunications Industry Association's standard 568 & 570 recommendations. Foot-marked cable is packaged in a pull box for easier installation.
Specifications
Construction Details:
Conductors: 4 Twisted Pairs 24 AWG Shielded bare copper stranded cable
Bandwidth: Supports voice/data/video distribution applications up to 350 MHz
Standards: Meets all Cat5E TIA/EIA standards, Verified to EIA/TIA 568B.2
Conductor DC Resistance: 89 Ohm/km (maximum)
Insulation Resistance: 100 Ohm/km (minimum)
Outer Diameter: 6.1mm
UL Rating: CMR11
Jacket: PVC
Jacket Color: Blue
Weight Lbs: 27
RoHS Compliant: Yes
Warranty: Lifetime

Electrical Characteristics:
Temperature rating: 75°C
Spark test: AC-2000V/0.15sec MIN.
Dielectric strength: AC-750V/1sec MIN.
Insulation resistance: PE:DC-500V 1500MW /100M MIN.at 20°C

Capacitance:
Mutual capacitance: 5.6nF/100M, MAX
Pair to ground Unbalance: 330pF/100M, MAX
D-C Resistance: 8.76 ohm/100M at 20°C MAX
D-C Resistance Unbalance: 5%, MAX.
Impedance: 100+/-15ohm at 100-350MHZ.
View All
Close
Warranty Information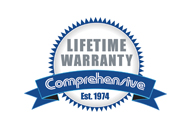 View All
Close