Description
Features

• HDMI plug to DVI-D jack adapter
• Mates with DVI male cables
• Lifetime Warranty

Description

This HDMI plug to DVI-D adapter allows the mating of HDMI to DVI Dual Link in a handy low cost adapter. This adapter will alow HD video (not audio) to be transmitted from one format to the other without having to buy new cables. Lifetime Warranty.
Specifications
Weight Lbs: 0.3
RoHS Compliant
Warranty: Lifetime
View All
Close
Warranty Information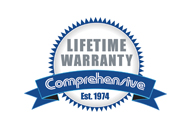 View All
Close