Description
Features

• Exceptional Value
• Comprehensive Reliability
• Designed for Gigabit Ethernet applications
• Jacket OD: 3.0 mm
• 100% Optically Inspected and Tested
• Lifetime Warranty

Description

Multimode Patch Cable Assemblies made of the finest quality materials. Color coded connectors for convenience. ST/ST Duplex 62.5/125 Multimode Fiber Patch Cable - Orange 62.5/125 micron cable for fast ethernet, fibre channel, Infiniband, ATM and gigabit ethernet applications that require high speed data transfer. Each cable is 100% optically inspected and tested for insertion loss.
Specifications
Connector 1: LC Male
Connector 2: SC Male
Optical Multimode 1 (OM1) fiber supporting 200/500 MHz.km OFL at 850/1300 nm.
LC Connector Dimensions: 10.75mm Height x 12.5mm Width x 50mm Depth (with installed duplex clip)
SC Connector Dimensions: 10.6mm Height x 26mm Width x 58mm Depth (with installed duplex clip)
Maximum Connector Loss: 0.30 dB
Typical Connector Loss: 0.20 dB
Typical Return Loss: -25 dB
Buffer Material: PVC
Buffer OD: 900 um
Jacket Material: PVC (OFNR riser-rated)
Jacket OD: 3.0 mm
Installation Tensile Load: 100 N (445 lbs)
Long-Term Tensile Load: 50 N (222 lbs)
Maximum Tensile Load: 100 N/cm
Installation (Loaded) Minimum Bend Radius: 5.0cm (1.97in)
Long-Term (Unloaded) Minimum Bend Radius: 3.0cm (1.2in)
Crush Resistance: 750 N/cm
Impact Resistance: 1,000 cycles
Flex Resistance: 5,000 cycles
Attenuation at 1300 nm: 1.0 dB/km
Attenuation at 850 nm: 3.5 dB/km
Operating Temperature: -20C to +80C
Weight Lbs: 0.5
RoHS Compliant
Warranty: Lifetime
View All
Close
Warranty Information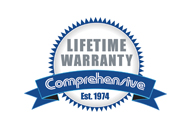 View All
Close