Description
Features
•
Certified 18Gbps High Speed (End to End)
•
UltraHD 4K@60 4:4:4 Deep Color Sampling (4096x2160p)
• Gauge: Up to 15ft: 26AWG. 20ft and up: 24AWG,
Please note: Lengths 25ft, 35ft, 50ft are active and directional
• Supports
High Dynamic Range (HDR)
•
ProGrip®
connector utilizes up to 16 lbs of retention force to help keep connector in place
•
SureLength® indicators
on the connector heads make it easy to organize for installations
• Supports Deep Color and x.v. Color
•
Heavy Duty commercial grade construction
- built to last
• Simultaneous delivery of dual video streams to multiple users on the same screen
• 5.1/7.1 Lossless Dolby TrueHD and DTS-HD Surround Sound
• Supports CEC Extension commands and functions, HDMI Ethernet channel, and ARC features
• Up to 32 audio channels (LPCM) and 21:9 aspect ratio
• Multi-Stream Audio (up to 4)
• 24 or 26 gauge 99.9% High Purity Copper Center Conductor
• Molded 24k Gold Plated HDMI male connectors on each end
• X-tra Flex CL3 rated jacket for easy installation
• RoHS Certified
•
Lifetime Warranty
Description
Comprehensive's Pro AV/IT
Certified full 18Gbps 4K (End to End) HDMI Cables
are full UHD with Deep Color and High Dynamic Range support that give you the full 4K experience as it was meant to be. These next generation 4K HDMI cables are also the ONLY HDMI cables specifically designed for systems integrators, corporate, government, medical and other demanding business environments. State-of-the-art performance features: full
UltraHD 4K@60Hz 4:4:4 chroma sampling
and
18Gbps bandwidth
rating (End to End), is integrated with exclusive commercial features:
ProGrip®
connector technology,
SureLength®
indicators molded into each cable, 25ft, 35ft and 50ft lengths utilize advanced active chip technology to deliver a full 4K 18Gb signal with 4:4:4 Color Space signal (25ft, 35ft, 50ft are active and directional). And of course the best durability and reliability in the business making this the perfect cable choice for all your 4K and High Speed HDMI display needs.
Comprehensive Pro AV/IT HDMI cables have full 18G performance and come equipped with all the latest HDMI features including
Ultra HD 4K@60Hz 4:4:4 chroma sampling
, transmission of High Dynamic Range (HDR) video, up to 32 audio channels with ARC, support for wide angle theatrical 21:9 aspect ratio as well as true commercial grade construction with professional features not found anywhere else. Comprehensive's exclusive
ProGrip®
connector helps secure the connection with up to 16lbs of retention force to prevent cables from being unintentionally disconnected. Other exclusive features are Comprehensive's
SureLength®
cable length indicators that clearly indicate the length of each cable on the connector mold - huge time savers for installers who are constantly sorting out lengths preparing for jobs!
Comprehensive Pro AV/IT cables are constructed using a true professional grade 99.9% High Purity copper 24 or 26 awg center conductor and a premium low capacitance dielectric that provides significantly improved performance compared to standard HDMI cables. Triple shielding including 85% tinned copper braid shielding provides superior rejection of EM and RF interference. Our flexible jacket with UL/CL3 ratings makes this cable perfect for any commercial or residential installation. Heavy Duty construction and secure molded strain relief provides unsurpassed durability; not to mention a Hassle-Free Lifetime Warranty.
Since 1974, Comprehensive Pro AV/IT Series Cables have been trusted by Pro AV and IT systems integrators because of their legendary reliability, performance and value. That's why they have been the "go to" cable worldwide for boardrooms, huddle spaces, classrooms, data centers, schools, government installations, stadiums, broadcast studios, stages and other mission critical applications. Pro AV/IT Series Cables are also perfect for anyone looking for professional quality connectivity at a great price.
Specifications

Performance Grade: Best
Connector Type 1: HDMI Male with ProGrip Technology & SureLength Indicators
Connector Type 2: HDMI Male with ProGrip Technology & SureLength Indicators
Bandwidth or Speed: 18Gbps (End to End), HDR Support
Resolution: 4K @ 60Hz 4:4:4
Gauge: Up to 15ft: 26AWG. 20ft and up: 24AWG, Please note: Lengths 25ft, 35ft, 50ft are active and directional
Center Conductor: 99.9% High Purity Copper
Connector Finish: 24K Gold Plated
Shielding: Triple Shielded, Inner 100% Aluminum Mylar Wrap, Outer 100% Aluminum Mylar Wrap, 85% Tinned Copper Braid
Cable Outer Diameter: 0.33" (8.5 mm)
Jacket Type: Xtra-Flex PVC
Jacket Color: Jet Black
HDMI ATC Certified: Yes, up to 20ft. Active cables are 3rd party tested.
HDCP and CEC Compliant: Yes
Category 2 Certified: Yes
Ethernet Capability: Yes
Supports Audio Return Channel: Yes
3D Ready: Yes
Longer Distance Capability: Yes
UL Rated: Yes
UL Rating: CL3
RoHS Compliant: Yes
Temperature Rating: 75 deg C
Voltage: 30V
Warranty: Lifetime
Weight (Shipping): 3ft: .8lbs, 6ft: 1lb, 9ft: 1.2lbs, 12ft: 1.4lbs, 15ft: 1.8lbs, 20ft: 2.2lbs, 25ft: 2.5lbs, 35ft: 3.5lbs, 50ft: 5lbs
View All
Close
Warranty Information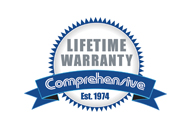 View All
Close