Description
Features

• Supports automatic handshake mode
• Supports remote wake-up and power management
• Free your RS-232 ports for other uses
• RoHS Compliant
• Lifetime Warranty

Description

USB to serial adapter provides an external plug and play RS-232 serial connection with your computer, let you free up you existing serial port. Users have the capability to utilize it with serial port interface in an easy use environment. The adapter is designed for connections to cellular phones, PDAs, digital cameras, modems or ISDN terminal adapters through your USB port with up to 230 kbps data transfer rate.
Specifications
Performance Grade: Good
Connector Type 1: USB A Male
Connector Type 2: DB9 Male
Bandwidth or Speed: Supports Hi-Speed, 480 Mbps
Gauge: 28AWG
Center Conductor: Tinned Copper
Connector Finish: Nickel
Shielding: 65% Braid
UL Rated: Yes
UL Rating: VW-1
Ferrite Cores: No
RoHS Compliant: Yes
Jacket Type: Xtra-Flex PVC
Jacket Color: Black
Temperature Rating: 80 deg C
Voltage: 30V
Warranty: Lifetime
Weight Lbs: 0.5
View All
Close
Warranty Information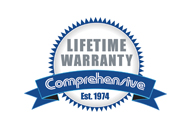 View All
Close