Description
Features

• Single chip USB to 10/100Mbps Fast Ethernet
• Full compliance with USB specification Ver. 2.0/1.1
• Full/High Speed USB device with bus power capability
• IEEE 802.3u 100 Base-T, TX and T4 compatible
• Embedded 7Kx16bit SRAM, 256x16bit SRAM and 8 FIFOs
• Supports both full-duplex or half-duplex operation on Fast Ethernet
• Supports suspended mode and remote wakeup
• Optional PHY power-down mode for power saving
• Support automatic loading of Ethernet ID, USB descriptors and adapter configurations on power-on initialization
• Ethernet PHY loop-back diagnostic capability
• ASIX AX88772 chipset

Description

USB 2.0 to Fast Ethernet Converter is a high performance and highly integrated controller with embedded 7Kx16bit SRAM. This converter contains a USB interface to host CPU and compliant with USB Standard Ver. 1.1 and 2.0, it could be used for both 10M/100Mbps Fast Ethernet function based on IEEE 802.3/IEEE 802.3u LAN Standard. This converter supports Media-Independent Interface(MII) to simplify the design on implementing Fast Ethernet functions.
View All
Close
Warranty Information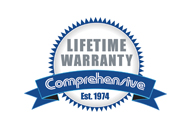 View All
Close