Description
Features

• Two 22 Awg Bare Copper Conductors
• Flexible Black Plenum Jacket
• CMP Rated
• 500 or 1000 ft put-ups on Reels

Description

Comprehensive CVC-2TW/P is a twisted pair plenum audio cable. Made up of two #22 awg bare copper wires, with a # 26 awg tinned copper drain wire, the CVC-2TW/P is perfect for all audio applications requiring a plenum cable. An overall shield of aluminum mylar foil provides 100% coverage. CVC-2TW/P has a UL rating of CL2P/CMP and can be used without conduit. The 22 gauge twisted pair is perfect for carrying audio signals for pro-audio,sound systems,and recording studios. The CVC-2TW/P comes in 500 foot put- ups and includes a ripcord and sequential foot markings to facilitate easy cable management and inventory control.
Specifications
Conductor Quantity: 2
Gauge: 22 AWG Stranded Bare Copper
Conductor Colors: Black, Red
Drain Wire: 26 AWG tinned copper
Shield: 100% Aluminum Mylar foil wrap
Impedance: 55 Ohms
Capacitance: 25 between adjacent conductors; 45 between conductors and shield
NOM Velocity of Propagation: 69%
Bulk Lengths: 500/1000
Jacket: Flex-Plenum
Jacket Color: Black
Overall Diameter: .132"
UL Rating: CMP/FT6
Voltage Rating: 300V
Temperature Rating: 75 deg C
Weight Lbs: 8
RoHS Compliant: Yes
Warranty: Lifetime
View All
Close
Warranty Information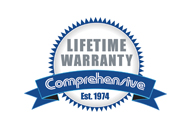 View All
Close