Description
Features

• Provides high speed connection for USB 3.1 type-C peripherals
• USB C male to USB 2.0 A Male
• Perfect for charging USB Type C devices
• Plug and play functionality for printers, scanners, keyboards and other digital devices
• PC, Mac, and mobile compatible
• Compatible with USB specifications 1.0, 1.1
• Molded Strain Relief
• RoHS Compliant
• Lifetime Warranty

Description

Comprehensive's USB 3.1 Type-C Cables support data transfer rates up to 10Gbps.
Comprehensive's SuperSpeedplus 3.1 cable provides for simultaneous operation of SuperSpeed (USB 3.0 speeds) and non-SuperSpeed (USB 2.0 speeds) information exchanges. SuperSpeedplus USB brings significant power and performance enhancements to the popular USB standard while offering backwards compatibility to earlier versions of billions of USB-enabled PCs and peripheral devices, currently in use by consumers. Designed for next-generation SuperSpeedplus USB device connections, the USB 3.1 cable offers a throughput of up to 10Gbps when used with a USB 3.1 host and device - an astounding 2x the capability of USB 3.0 (5Gbps). The USB Type-C connector is reversible and can be plugged in no matter if placed up-side-down or right-side up, eliminating primary frustrations with getting the port insertion just right.

USB Type-C offers a low profile design, which is more robust and durable compared to the previous versions of USB connectors. Comprehensive's USB 3.1 cables feature high quality Shielded Twisted Pair (STP) construction, helping to prevent electro-magnetic interference and ensuring reliable data communication. Backed by our Lifetime Warranty you can be assured of guaranteed quality and reliability.
Specifications
Connector Type 1: USB C Male
Connector Type 2: USB A Male
Performance Grade: Great
Bandwidth: Supports USB 2.0
Gauge: 28AWG
Center Conductor: Tinned Copper
Connector Finish: Nickel
Shielding: 65% Braid
Jacket: PVC
Jacket Color: Black
Weight Lbs: 0.30
RoHS Compliant: Yes
Warranty: Lifetime
View All
Close
Warranty Information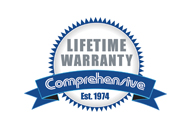 View All
Close