Description
Features

• Display resolution up to: 1920x1200(WUXGA-R), 60Hz, 8bpc: 154MHz;1920x1080P, 60Hz, 10bpc: 144MHz
• Supports DisplayPort 1.1a input and DVI output
• Supports DVI highest video resolution 1080p
• Supports DVI 225MHz/2.25Gbps per channel (6.75Gbps all channel) bandwidth
• Supports DVI 12bit per channel (36bit all channel) deep color
• Power supply: +3.3V (From DisplayPort)
• RoHS Compliant
• Lifetime Warranty

Description

Keep your existing displays while using DisplayPort sources. With the DP2DVIF (DisplayPort to DVI) adapter you can connect a DisplayPort source to a DVI-D display. This adapter supports resolutions up to 1920x1200 allowing you to take full advantage of a single link DVI capability.
Specifications
Performance Grade: Good
Connector Type 1: DisplayPort Male Input
Connector Type 2: DVI-D Female Output
Resolution: Supports PC resolutions up to 1920x1200 and HDTV resolutions up to 1080p
Versions Supported: Mini DisplayPort 1.1a input and DVI 1.1v output
Bandwidth Supported: DVI 225MHz/2.25Gbps per channel (6.75Gbps all channel) bandwidth.
Deep Color Supported: DVI 12bit per channel (36bit all channel) deep color
Weight Lbs: 0.2
RoHS Compliant: Yes
Warranty: Lifetime
View All
Close
Warranty Information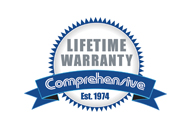 View All
Close