Description
Features

• Supports Mini DisplayPort 1.1a input and VGA output
• Mini DisplayPort 1.1a compliant receiver offering 5.4 Gbps bandwidth over 2 lanes
• Integrated triple 10-bit, 162 MHz video DAC for analog VGA signal output
• Supports up to 1080p, 1920 x 1200 reduced blanking video resolution
• ID pass-through from PC source to display
• Sread Spectrum (de-spreading) for EMI reduction
• Automatic sink detection
• Power standby mode operation initiated based on sink detection status
• Powered from Mini DisplayPort source
• RoHS Compliant
• Lifetime Warranty

Description

Keep your existing display while using a Mini DisplayPort source. With the MDPM-VGAF (Mini DisplayPort to VGA) adapter you can connect your Mini DisplayPort source to a VGA display. This adapter supports resolutions up to 1920x1200 and allows you to take full advantage of your VGA capable display.
Specifications
Performance Grade: Good
Connector Type 1: Mini DisplayPort Male Input
Connector Type 2: VGA 15 pin Female Output
Resolution: Supports PC resolutions up to 1920x1200 and HDTV resolutions up to 1080p
Versions Supported: Mini DisplayPort 1.1a input and DVI 1.1 output
Weight Lbs: 0.2
RoHS Compliant: Yes
Warranty: Lifetime
View All
Close
Warranty Information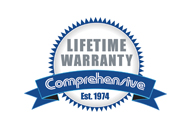 View All
Close